Innovations
Ever since we put the first van on the road in 1896, we've been constantly reinventing it with industry-leading innovations designed to improve efficiency, functionality, safety, and comfort. These are just a few of the leading innovations that go into our work vans.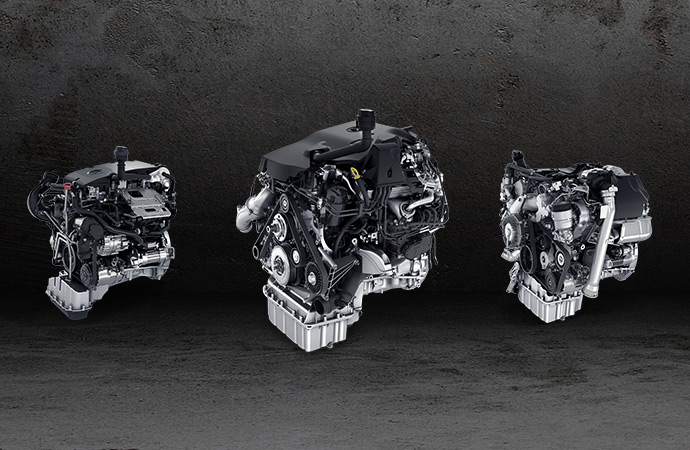 Powertrain
Since you never stop looking for ways your business can improve, we never stop innovating to meet your demands. The Sprinter now has three powerful engines to choose from that can match your needs, while the Metris comes equipped with a powerful 9G‑TRONIC 9‑speed transmission as well as new Gross Vehicle Weight Rating (GVWR) options.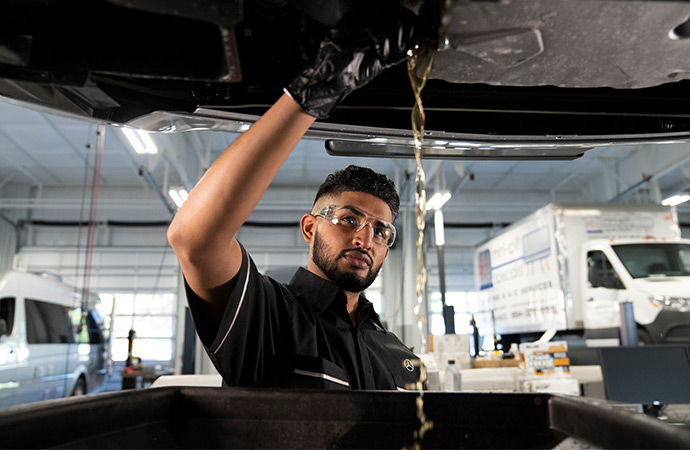 Maintenance Intervals
Whether it's the full-size Sprinter, or the right-size Metris, every van we make has impressively-high maintenance intervals of up to 2 years or 30,000 km for the Sprinter diesel engine and up to 1 year or 25,000 km for the gasoline engine. The Metris also has an impressive service interval of up to 25,000 km, to keep you on the road, raising productivity and lowering the total cost of ownership. [1]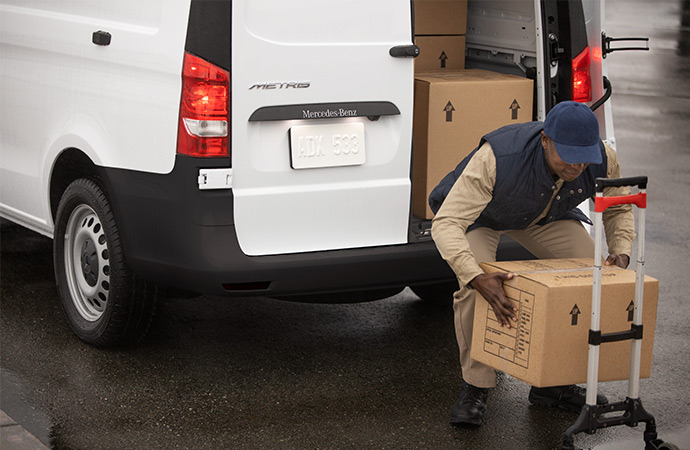 Gross Vehicle Weight Rating (GVWR)
Ready to carry the weight of your workload – and suit how you work. The Metris now comes with two upgraded options – 2.9t & 3.1t – for the Cargo Van, while the Passenger Van can hold 3.1t. The heavy-hauling Sprinter can load a maximum GVWR of 5.5t, and offers options to accommodate your business needs.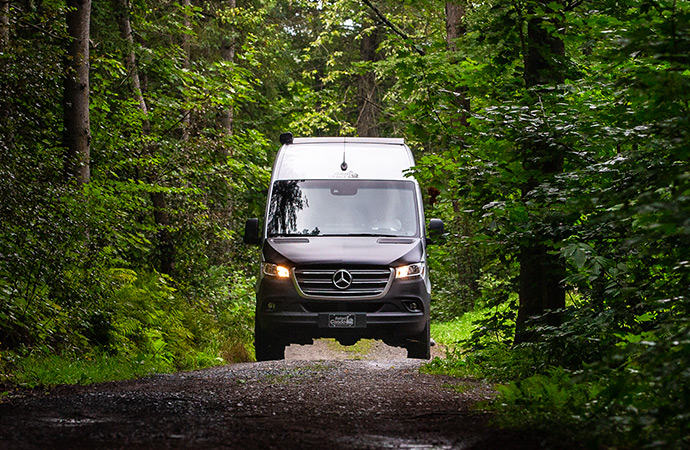 New Suspension Options
More options to lower your van's centre of gravity, for greater stability in all driving conditions. And a lower vehicle height means you stay safer and more comfortable – whether you're en route to the construction site, delivering packages, or taking an off-road adventure.